There you are in the meeting that matters. You know it's important you speak. You have something to say that will move things forward. But you're surrounded by people grand-standing, power-playing, over-talking. It's hard to get a word in edgeways.
How do you stop yourself getting spoken over? This is a big one, isn't it? It's horrible to feel that other people are dominating the conversation, especially if you know that there's something that needs to be said. And if you're a quiet person, it can be really hard to speak up.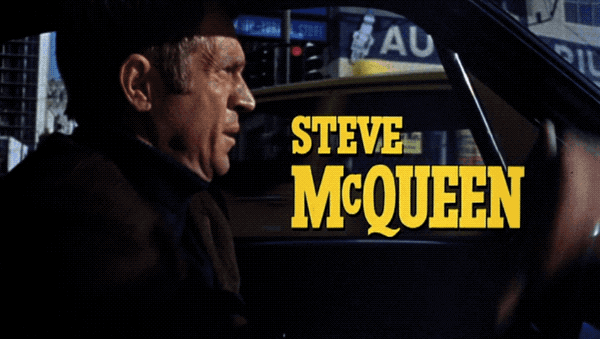 The best way to look at speaking up in meetings is that it's a bit like driving in city traffic. I have a friend who I nickname "Steve McQueen", because of the boldness with which she approaches South London's congested streets as a driver. She's calm, she's confident, she pays attention to what's going on around her. And when she spots a gap in the traffic, she's bold – she drives forward into the gap, and others sense that boldness and confidence and make space.
Speaking in meetings is the same. If you want to get into the flow of the conversation, you have to be bold.
First – You have to know where you're going. So set an intention for the meeting, know what you want to communicate. Know why you're there and what you offer that others don't. Know what areas of the conversation you want to contribute to. Stick to those (no one wants to be the blah blah blah person who talks endlessly).
Second – Listen. Really listen. Don't fake it and worry about what you're going to say. Really pay attention to what's being said.
Third – When your area of focus comes up, get into the flow of the conversation with boldness. You have to commit. When your moment comes (a "gap in the traffic"), be bold, "put your foot down", take control, and really land your message powerfully. Thank the person who spoke before you and add to a point they have made (it gets you out into the flow of the conversation with grace and rapport). Speak with power – project your voice to the back wall, be bold and committed. If you show this matters others will make space for you.
Finally as with congested city streets it helps if we help each other out. If you see someone else trying to speak up and getting talked over, be an ally. Help them speak up. And ask those who can be allies for you to be the same.
Be intentional. Be present. Commit. And watch others make space for you. We teach others how to treat us.
I shared a short video about this earlier in the week which you can watch by clicking on the link below.
To watch my weekly videos please subscribe to my Youtube channel so you receive a little notification each time a video is released.