How do you switch off comparisons and stay in your lane? This question came in on Instagram recently (and please do keep those questions coming – you are making me think!)
It's a key question in this social media saturated time. The whole world is available to us at a click or a swipe. Never in human history have we been more able to compare ourselves to our peers – wherever they may be in the world.
As an author there are those charts of joy/doom on Amazon, which tell you exactly what the world thinks of your book hour by hour, and which can feel like a proxy for your self esteem on a bad day…
On social media we can assess our relative merits in our professional pecking order and draw depressing conclusions. But after an hour of doom scrolling you have moved precisely nowhere in your life – and life is short. It's time we could have spent reading, creating, moving, connecting. So how do we get out of the comparison trap and focus on what matters instead? I'd like to offer Shakespeare's Sonnet 29 as balm for comparisonitis. Whenever I notice the nagging voice in my head telling me I'm not doing enough of this, or enough of that – I think of these lines
When, in disgrace with fortune and men's eyes,
I all alone beweep my outcast state,
And trouble deaf heaven with my bootless cries,
And look upon myself, and curse my fate,
Wishing me like to one more rich in hope,
Featur'd like him, like him with friends possess'd,
Desiring this man's art and that man's scope,
With what I most enjoy contented least;
Firstly doesn't it help to know that Shakespeare struggled with this too? Doesn't it help to hear Shakespeare say – this most accomplished of men, that he too desired the art, the scope, the friends of others. The fact that even a writer of Shakespeare's calibre experiences discontent has to give the rest of us some permission to despair of our little lot every so often. And he didn't have to contend with Christopher Marlowe humblebragging on Instagram about his new play….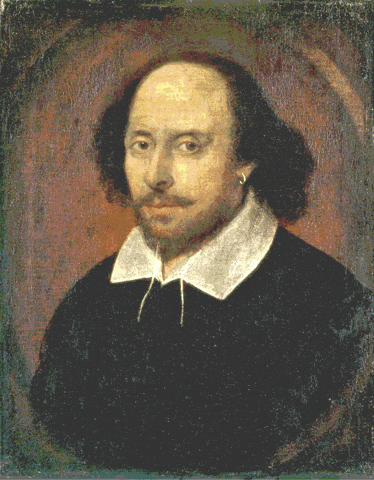 Beyond the helpful normalisation of the very human state of comparison within this jewel of a sonnet lies some great advice for anyone struggling with its curse. For Shakespeare tells us that…
Yet in these thoughts myself almost despising,
Haply I think on thee, and then my state,
Like to the lark at break of day arising
From sullen earth, sings hymns at heaven's gate;
For thy sweet love remember'd such wealth brings
That then I scorn to change my state with kings
In extolling the benefits of thinking not about what you lack, but instead about those you love, Shakespeare was on to the best anxiety and comparison neutraliser your brain can provide. Gratitude and connection.
Though the words dopamine and serotonin were not part of Shakespeare's dazzling breadth of language, he knew well that when he felt the insidious drip of comparison anxiety, gratitude was its antidote. The science backs this up. When we express gratitude for others, or receive it, our brain releases dopamine and serotonin, essential neurotransmitters for our emotions. They are an instant mood booster and comparison cure.
And further than that, thinking about others with gratitude, as Shakespeare suggests, stops our brain scanning the landscape for external threats (surely the ancient root of comparisonitis?). Instead by focusing on those we love and are grateful for we remind ourselves of our tribe, and we release oxytocin – also a feel good hormone, reducing the fear and anxiety. The Navy Seals agree with Shakespeare on both gratitude and a focus on others as brain boosters. The more high stakes the environment – the more they are taught to focus on others.
So when you feel the curse of comparison hit:
1. Put your device down, take a step back and get some perspective (perhaps seeing yourself from up above, like the lark Shakespeare describes in the sonnet, or perhaps through time, imagining how you might feel about this moment in the future)
2. Bring the people you love into focus and be grateful
3. Think about who and how you can help out there in the world – and put your energy into your purpose.
Notice the almost instant impact of this practice, and how it shifts your perception of your place in the world. You re-centre and may find that like Shakespeare you remember to appreciate all you have.
One to mull on as we have time to spend time with those we love over Christmas. 🎄
I shared a short video about this earlier in the week which you can watch by clicking on the link below.
How to Stay in your Lane and Avoid Comparison
To watch my weekly videos please subscribe to my Youtube channel so you receive a little notification each time a video is released.